Our Optical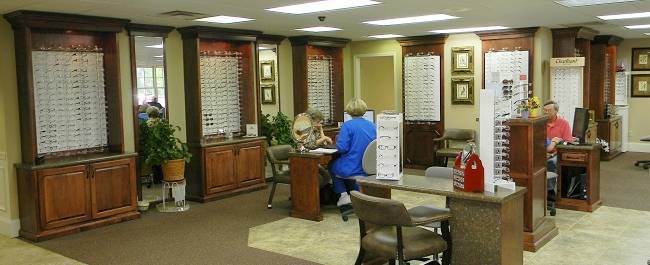 Making a decision about your eyewear goes well beyond just receiving good vision, you are also making a statement about who you are. Your decision affects how you see and also how you want to be seen by others. But with so many different styles to choose from, getting your desired look can sometimes be quite overwhelming.
At all three of our locations, we have an experienced optical staff ready to help you with your specific needs and explain how different lenses and frames best fit your personal lifestyle. We can find the look, fit and functionality you want from your eyewear.
With over 3,000 frames to choose from, we offer one of the area's largest selections of glasses, custom lenses and sunglasses. We have options that will fit any budget, from our Value Packages, to the latest fashion forward designer frames in a variety of styles, colors and materials including titanium, stainless steel and plastic.
Along with our large frame selection, our staff can help you choose specific lenses to match your needs and lifestyle. We offer the most advanced digitally-surfaced lenses to give you the best vision possible. We also offer transition lenses as well as other specialty lens treatments (such as UV protection, polarized, anti-reflective, scratch-resistant, and computer lenses).
We also offer a selection of frames and lenses for safety glasses (at work and for children), hunting and other sporting eyewear. For selected lenses, we have an in-house laboratory equipped to cut your lenses while you wait.
Whether you're a patient of ours, or you are bringing a current prescription from elsewhere, we welcome you to visit our optical showrooms to view our selections - no appointment necessary.